Life hasn't gone the way you hoped or planned? Does everything seem to keep you from striking out on a new path?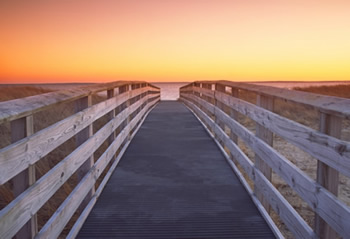 You're not alone. Every generation has searched for solutions to these dilemmas, seeking out the wisdom of philosophers, poets, and mentors, but mostly making do with trial and error.
We offer a new alternative. As professionally trained life coaches, we help you identify your inner strengths, discover your priorities, set new goals and stay in action to achieve them.
Coaching is a rich synthesis of resources born of people's need to keep pace with a technological, social and business environment that's rapidly changing. Coaching is a partnership connection that provides a structure and a process for people who want support in articulating and achieving their goals. That's Why Coaching Works.
Take charge by:
Creating a concrete action plan for something you've wanted to do
Growing a clear, focused vision for the future to guide you +
Understanding your natural abilities and how they can help you multiply satisfaction in this job or the next. +
Rebuilding after major setbacks such as illness or loss
Developing your leadership style +
Becoming a confident speaker, student, writer, actor.*
Approaching medical procedures with relaxed confidence.*
Removing persistent obstacles and strengthening inner resources. *
Creating a daily reflective practice that supports your mind, body and spirit.
* EMDR can be helpful here.
+ Taking the Highlands Ability Battery can be helpful here.
Hiring a life coach is an investment in your self. You minimize trial and error and move more rapidly toward your "right" path. This frees up time and energy for a more powerful focus on creating the life you've decided to lead.
What People Are Saying About LifeWork and the Highlands Ability Battery:
"I consulted you during a very difficult time in my career. I have grown as a person as well as along the career path I really wanted. Thanks for encouraging me to stay with what I really needed and not with what I might have settled for…"
Scientist

"….With the Highlands Battery, I received many answers. Some did not surprise me, and others came as a complete surprise. Because of the clear results and the feedback I received from LifeWork, I have been able to make some small, but significant changes in my present career…I have many changes to make and lots more information to process. I am grateful for the insights I now have, and those I continue to glean from the Highlands Battery."
Nancy Tucker
Singer/Songwriter/Comedienne

"This easy to take Battery consists of objective work samples designed to uncover specific student abilities and patterns of abilities, and the results provide invaluable information about student strengths. Such information can be incredibly useful in choosing colleges, majors, and later, careers….I took the test and it confirmed some of my suspicions about myself – for example, that I prefer to work alone, that I am artistic and musical, and that I need to take notes when I read. I knew all of this about myself before taking the test, but that's because of all the trial and error I've done through work and life experience. Had I taken the test back when I was fourteen…I might well have made different choices in life. "
Nate Pawelek
Director of Religious Education

"The Highlands Program allowed me to reexamine the direction I wanted to take…and to focus on the specific demands of the job rather than just job titles…This infomation has been helpful not only in my job search but in my day to day interactions with my colleagues at work…Thank you again for your help and the time and caring you both took in giving and interpreting this assessment."
Diane J. Goldsmith, PhD.
Dean of Planning, Research & Assessment

"It has been two years since I took the Battery and the results continue to provide timely, insightful, and practical information as I negotiate my mid-life career change. The Highlands Program's neutral position on test results – all scores have advantages and disadvantages – helped me become more comfortable in relating to and developing strategies to further my goals and enhance my life…The results of the testing confirmed abilities I am conscious of and informed me of others I had not yet been aware of. Learning about my different abilities, without judgement was important for me…I have become more focused, productive, satisfied with my work as a result of insights gained from the battery…In the post-test session I learned how I might change my work habits…"
Marlow Shami,
Artist

"People in school don't really take career testing seriously because they expect the results to be off. I was surprosed that the Battery was much more accurate and understandable and useful… the feedback not only reflected my personality, but also told me new things about myself that I never knew, but agree with completely.
…I would recommend this to any person of my age who is confused as far as deciding on a future career."
Andrew Dutka

"My response to the feedback on the Battery was amazing. I was impressed with the results…almost decoded my whole personality. I found out things about myself that I never knew. All the information given to me was very helpful because it opened up many doors to career paths for me!"
Amanda Cardillo