Cost effective, unique opportunities for learning and interacting with others in a community-like atmosphere.
LifeWork is happy to share with you this exciting presentation by a Master Psychologist and Buddhist scholar.
Meditation and Psychotherapy: A Meeting of the Twain?
An Evening Teaching with Alan Lopez, Ph.D.
Recent years have seen an explosion of interest in the possible congruencies of psychotherapy and meditation. Yet the interface and interaction of the two approaches is complex. In this evening we will explore experientially this exciting interface between largely Western based psychotherapy and the Eastern tradition of meditation and how they may enrich our lives.
We will learn:
The varieties of meditation and their relationship to important therapeutic modalities
The meditative dimensions of psychotherapy
The principles for evaluating personal fit
The contraindications for meditation practice
 Along with directly experiencing several meditative styles
Alan Lopez, PhD. maintained a private psychotherapy practice in CT for over 20 yrs. Along with academic teaching of Buddhism at UConn and UHar and Asian universities, Alan has practiced in all three primary Buddhist schools, as well as Hindu Advaita. He has completed both group and solitary meditative retreats in India, China, Nepal, and Thailand. Presently, he lives in Asia where he teaches and is a guiding member of the No-Name Zen Group. Alan returns annually to the USA to share his learnings.
Wed. 4/2/14, 6:45 pm.  All Souls UU Congregation, Nash Room. 19 Jay St, New London, 06320
Please call Radha Jill  Richmond-Covey, LCSW and Bob Covey, LCSW @ 860-691-0799 to make a reservation so that you are assured of a seat (limit of 20). Leave your name and number and we will confirm. Fee $20 payable in cash at the door.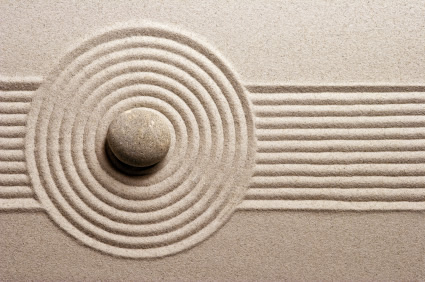 Meditation and Mindfulness
Over the centuries, Meditation has provided it's practicants with many gifts: stillness, increased concentration and efficiency, and a profound connection, to the "present moment" of one's life as well as to the larger Whole. Over the past several years, the field of psychotherapy has been introduced to the psychological benefits of meditation, particularly the Buddhist practice of mindfulness. Many other meditative traditions also offer a great deal in coping with the trials, pains and stress of modern life.
Meditation & You is designed to guide you in developing the basic skills used in all  forms of meditation: opening & softening the body, and working with one-pointed concentration on the breath. We will also explore contemplation, equanimity and compassion. All these skills strengthen our  mind, reduce anxiety and depression, and open up our personality.
Cost: $35/session (many insurance plans apply).
Times To Be Determined;  Waterford, CT.
Expanding & Deepening Your Meditation Practice
Designed for those who have experience with meditation and want to deepen their focus to include handling difficult emotional states. We will use guided mindfulness meditations and loving kindness meditation. We will also explore the practice of 4th century Christian mystics (Desert Fathers) called Hesychasm as we deepen our connection to the stillness at our very center.
Cost: $35/session (many insurance plans apply).
Times To Be Determined; Waterford CT.
---